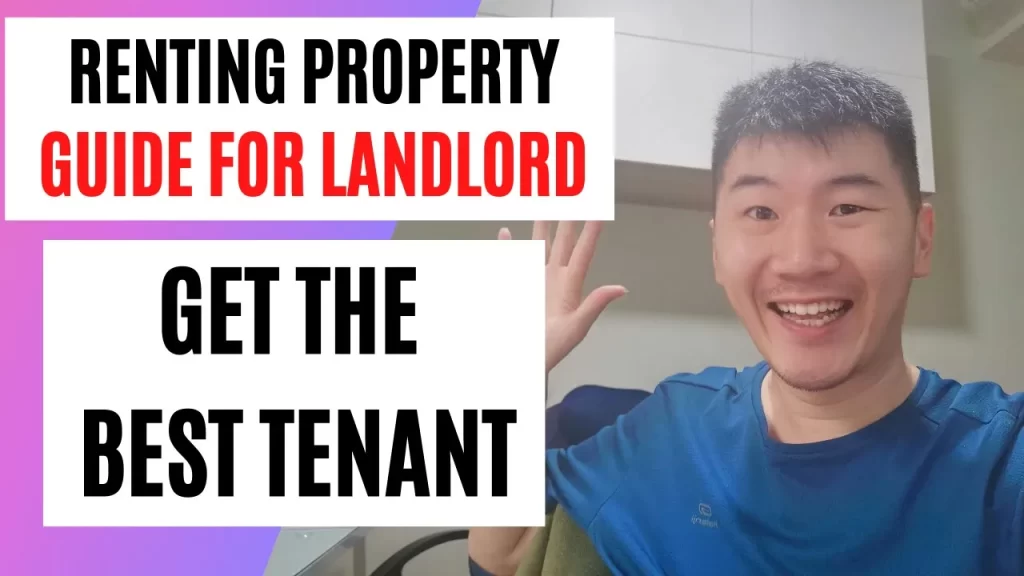 Renting Out Your Home in Singapore Made Simple: The Complete Guide For Landlord
Renting out your property can be a great way to generate passive income. However, there are many factors to consider before becoming a landlord in Singapore. In this comprehensive guide, I'll walk you through the entire process from finding tenants to managing finances and repairs.
Understanding Your Rental Requirements
The first step is deciding what type of rental situation you want for your property. There are a few key considerations:
Types of Tenants
In Singapore, there are generally three main profiles of tenants:
Transitional tenants - These are typically Singaporeans who are waiting for their BTO or private condo to be completed. They may only stay for 1-2 years as a temporary housing solution. The benefit is they likely have their own furniture. The downside is less long-term tenure.
Expat/foreign families - These tenants often stay for longer periods of around 2-4 years. They also tend to renew their lease more frequently. This provides more stable long-term rental income.
Professionals/students - You may get friends, colleagues, or students who opt to share accommodation and split rent. This can help them afford rents in prime locations.
Furnishing
You have three options when it comes to furnishings:
Unfurnished - Just the basics like kitchen cabinets and toilet fittings. Rare for rental properties.
Partially furnished - Comes with lights, curtains, fridge, washer, AC. No furniture provided. This is common as it avoids wear and tear on your own furniture.
Fully furnished - Includes living room furniture, beds, wardrobes in addition to partial furnishings. Typical for HDB rentals where owners have existing furniture.
Duration
Most tenants prefer 1-2 year leases. This avoids the hassle of moving frequently. You can offer 6 month minimums for HDB and 3 months for private properties. But longer durations are ideal for both landlords and tenants.
Utilities and Wifi
For entire unit rentals, tenants typically cover utilities and wifi costs. As a landlord, you pay town council/maintenance fees and property taxes.
Marketing Your Property
Once you decide on your requirements, it's time to start marketing the rental. Here are some tips:
Hire a rental agent in Singapore to handle marketing and showings professionally. Many specialize in rentals.
List yourself on portals like PropertyGuru, 99.co, and SRX. Include high quality photos and videos.
Post on Facebook Marketplace, Carousell, and other platforms. Showcase amenities near your property.
Install a "For Rent" sign or brochure box outside the unit. Passersby may contact you directly.
Run Google and Facebook ads targeting relevant keywords and locations.
A property agent can provide guidance on pricing based on location, size, furnishings, and current market demand. Their marketing expertise is invaluable for finding qualified tenants quickly.
Conducting Viewings
As interest comes in, you'll need to start arranging viewings. Some tips:
Thoroughly clean and declutter the property before showings. You want to "wow" potential tenants.
Highlight what is included versus excluded in the rental. Be transparent about furnishings and amenities.
Allow tenants to view the neighborhood and nearby amenities. Good transportation and food options are attractive.
Property agents for rental can professionally handle viewings, address tenant queries, seal the deal, and more. Lean on their expertise here.
Negotiating an Offer
Once you have an interested tenant, it's time to negotiate an offer. Key discussion points include:
Rental price and payment frequency - Typically 1-2 months advance rent and deposit
Move-in date and lease start
Included/excluded furnishings - Be explicit
Number of approved occupants
Lease duration (1-2 years ideal)
Tenant responsibilities - Pay utilities on time, maintain cleanliness, etc.
Diplomatic clause - Allows expat tenants to exit if employment pass expires
Utilities, wifi, and agent fee payments
A housing rental agent can represent you during offer negotiations. They can ensure favorable terms and conditions.
Signing the Tenancy Agreement
The tenancy agreement is a legally binding contract between you and the tenant. Be sure it covers:
Security deposit amount (1-2 months' rent)
Aircon servicing - Tenant does quarterly, landlord covers repairs
Minor repairs - Tenant pays first $150, landlord covers balance
Option to renew at end of lease term
Circumstances if you sell the property during lease
Stamp duty - Paid by tenant
Your agent can provide a comprehensive agreement template to protect your interests.
Handover of Property
During handover:
Document condition with photos/videos - Helps with returning in original state
Do a thorough inventory report - Notes defects and details furnishings/equipment provided
Highlight any items tenants should remove upon lease end
This paperwork trail covers you in case of damages or disputes at move-out.
Managing Finances
As the landlord, here is an overview of finances:
You receive advance rent, deposit, and monthly rent payments
Must pay income tax on rental earnings, deducting mortgage interest and expenses
Responsible for property tax, maintenance fees, and repairs
Tenants cover utilities, household wifi, and agent fees
A property agent can advise you on pricing, legal compliance, deductions to reduce tax, and more.
Handling Repairs
Even with responsible tenants, expect some repairs like:
Faulty appliances - Washing machine, fans, water heater etc.
Aircon servicing every 3 months
General wear and tear - fittings, fixtures, bulbs etc.
To lower costs, have tenants pay the first $150 for minor repairs, then cover the balance as the owner.
Budgeting for repairs and having an emergency fund for big ticket fixes will make ownership smoother.
Work With a Housing Rental Agent
As you can see, renting out your property requires research and preparation. The rental market also changes frequently. By partnering with an experienced housing rental agent, they can:
Advise on current market rates and optimize your pricing
Market extensively to find and screen quality tenants
Represent you skillfully during viewings, negotiations, and lease signing
Ensure legal compliance and all paperwork is in order
Be your liaison for any issues and repairs during the tenancy
Get everything done for you by simply paying an agent commission for rental.
This gives you peace of mind your property and income are being well managed hands-free.
Renting out your home can be an excellent source of extra income if done right. Follow this guide and leverage a professional rental agent to make the process easy, profitable, and sustainable long-term. Let me know if you have any other questions!